Bowl games are [insert positive adjective here]. Make no mistake about that. They provide players and fans an excuse to head south in December, even if that destination is El Paso, Texas, or Birmingham, Ala. Warmer temperatures are always preferable. That's science.
For those not making a trek to Shreveport, La., or Orlando, Fla., the 39 games sprinkled throughout 17 days provide a break from primetime reruns or, in the best of times, from mid-day office minutiae. Football is preferable to "Young Sheldon" or remembering to include the new cover sheet on the TPS report. Again, empirical evidence establishes this as a fact.
And for the grinding gambler, bowl games represent one last chance to exit the college football season with a net gain, furthering the dreams of continuing similar growth annually for two decades in order to secure retirement based off a hobby. On a smaller scale, bowl pools establish a chance for bragging rights, and little is better than holiday season bragging rights. That's a bit shy of sound logic, but it is a reality, nonetheless.
All that acknowledged, bowl games should still not be factored much into long-term views, forward-looking or retrospective. They are the most uncertain of sporting events, having little attachment to either the season prior or the season eight months away.
When else does a team not play for a month on either side of a competition? There is a reason an answer is lacking. It's an absurd practice. (Albeit, again, a delightful one. There are five games Saturday and only one of those 10 teams is from a Power Five conference, yet this scribe intends to watch each and every one of the five.) (Is that the first sign of a problem? Maybe, maybe not.)
Notre Dame finished 2017 with a 9-3 record and two losses in its final three games. Beating No. 17 LSU in the Citrus Bowl on Jan. 1 in the aforementioned Disney-based metropolis should not change the taste of that November letdown. At most, it can support an argument of the Irish simply being worn down by season's end, but that would not change the fact of them indeed being worn down when it mattered.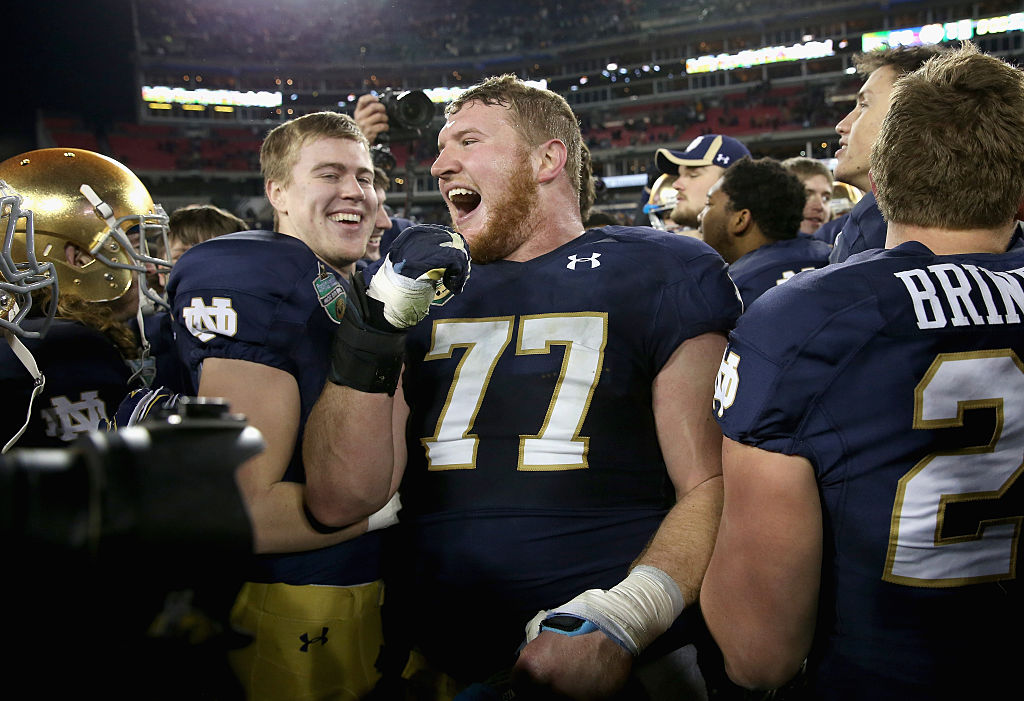 Losing to the Tigers is not a greater sign of a program stuck spinning its wheels in the winter's snow. It is not an indication of failing to win a game when it matters. Notre Dame already went 2-3 in those big games this year. In retrospect, perhaps the victory at Michigan State should raise that record to 3-3, but a big game feels like one as it occurs, and that Saturday evening in September did not hold such weight.
A big game does not come five weeks following the last consequential contest. A big game has some tangible effect on games to come. Outside of the College Football Playoff, no bowl game claims either factor. They are simply enjoyable exhibitions.
Hence, the common practice for coaches with new jobs is to move on, apparently abandoning their team before the season is technically over. It is becomingly increasingly-normal for NFL Draft prospects to sit out bowl games, be it out of precaution or preemptive recovery. They have nothing to gain, no ring, no record, yet much to lose in an injury a la former Irish linebacker Jaylon Smith in the 2015 Fiesta Bowl.
To pull from a comment shortly after Notre Dame fell to Miami, dashing any Playoff hopes, "I truly don't get how you think wins over Navy and a pedestrian Stanford team carry more weight than a win over an Ohio St or TCU or Clemson in a major bowl game. Agree to disagree, I guess."
A win at Stanford would have sent the Irish to a bowl game of greater note (likely the Fiesta Bowl, in the end), but that would not have been the reason it held consequence. Winning in-season, week-after-week, day-after-day becomes ingrained. A win Saturday creates momentum for a good practice on Tuesday, begetting a consistent showing Wednesday, which leads to attention to detail on Thursday. Before you know it, another weekend victory is in hand.
Concluding the season by knocking off the Cardinal would have set a standard of the revamped Irish being better than their most-similar foes.
Beating LSU will do little except provide fodder for both sides of the "Brian Kelly must go/stay" argument, an inane debate which will undoubtedly proceed unabated for an entire offseason when it should be recognized as utterly pointless absolutely no later than Jan. 9.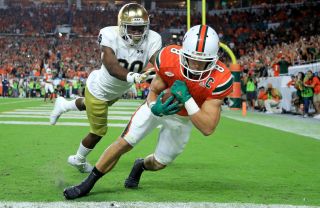 Losing to LSU will not "fester over the winter," to use another commenter's worry. Losing to Stanford should. Getting embarrassed at Miami will.
If (when) Central Florida falls for the first time this year, how vocal will the sideways glances toward Scott Frost be, as the head coach splits his time between his new gig at Nebraska and his loyal charges in Orlando? They won't be vocal at all. Frost delivered a 13-0 season. That is what will be remembered.
When Oregon blows past Boise State this weekend, will the Ducks take solace in thinking they could have challenged Stanford for the Pac-12 North Division if only their quarterback had stayed healthy? No, they will still look at the 7-5 season as the disappointment it was, not to mention they'll be led by their newest head coach with Willie Taggart gone already in less than one calendar year.
When Arizona and Purdue combine for more than 65 points, will that be a sign their defenses need vast improvements in the offseason? No, the Wildcats giving up 34.1 yards per game already makes that pretty clear. The Boilermakers, contrarily, shouldn't panic no matter the Foster Farms Bowl result. Head coach Jeff Brohm clearly has them trending in the right direction on both sides of the ball. In addition to a dynamic offense, Purdue gave up only 19.3 points per game this season.
Notre Dame very well may beat LSU. It certainly wants to. But that result will not reflect the 2017 season, and it will not be a catalyst into 2018. Let's skip the argument of bowl victories set a foundation for success the following season. The data overwhelmingly says there is no distinct correlation to such thinking.
Rather, the Citrus Bowl will simply be a physical and entertaining game. On a day inevitably spent on the couch, likely horizontally, what more can genuinely be asked for?
[protected-iframe id="4322d87b3e2eb4d11caa19723fa3b36c-15933026-22035394" info="//platform.twitter.com/widgets.js" class="twitter-follow-button"]