The college football offseason is approximately 33 weeks long, from the national championship game to Labor Day Weekend. Obviously, for 127 teams each year, that stretch is at least one week longer.
It is vital to remember how interminably it lasts when overreacting to each and every personnel development. Consider just two weeks ago, the sky seemed to be falling in on Notre Dame's defense. Coordinator Mike Elko had left for the same position at Texas A&M. The odds were, at least, 50/50 he would take linebackers coach Clark Lea with him. Junior linebacker Te'von Coney and junior defensive tackle Jerry Tillery had not yet declared for the NFL draft, but the coaching change made both departures appear more likely.
The news cycle moved so quickly, this weekly spot published 12 hours early so as not to risk a development usurping the intended premise.
Now, that defense returns 10 starters and stability in coaching. Its reserves show such promise, those 10 will not all start against Michigan on Sept. 1. The only position group with depth concerns is also the one bringing in four highly-touted linebackers as freshmen.
What a difference two weeks makes.
That "Friday at 4 a.m." included quick mention of the concern regarding Coney and Tillery.
"Like Tillery, [Coney] is considering heading to the NFL. If he does so specifically because of Elko's exit, that may be the costliest result of this coaching carousel for the Irish."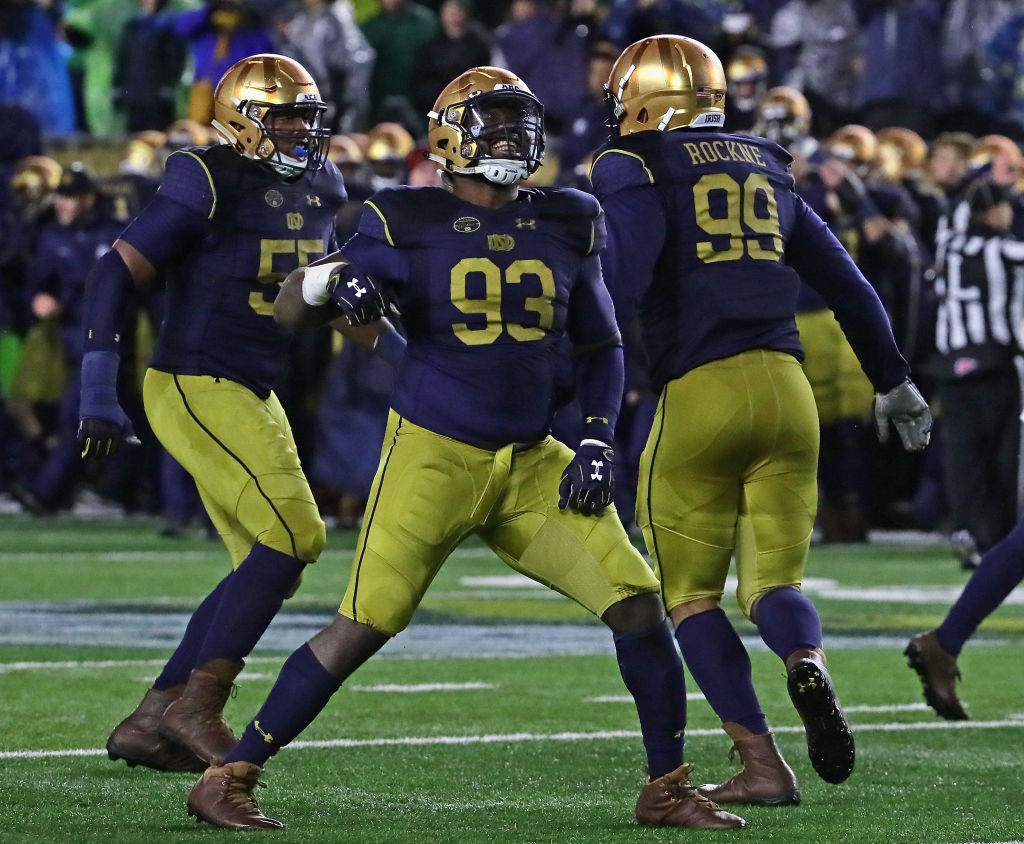 It is unlikely Coney and Tillery both returned only because head coach Brian Kelly promoted Lea to defensive coordinator and retained Mike Elston as defensive line coach. What matters is they did. It is also unlikely any of those factors were the deciding aspect for senior defensive tackle Jonathan Bonner opting to reverse course and enjoy a fifth year at Notre Dame. What matters is Bonner did.
With those luxuries, Lea will have eight players who started all 13 games this season to steer his way as a first-time coordinator. He will also have current senior cornerback Nick Watkins and sophomore Troy Pride, who combined for 13 starts as Pride filled in for an injured Watkins in the final month, and Coney, who technically started only seven games, though he split time with graduating senior Greer Martini all season.
That makes 10 veritable returning starters. If nothing else, sophomore safety Alohi Gilman will force his way into that mix now that he's eligible following his transfer from Navy.
Compare those 10 to the recent past. Heading into 2017, the Irish returned two 12-game starters, Nyles Morgan and Drue Tranquill. Seven total returning defenders had started at least seven games in the dismal 2016 season.
Speaking of that 4-8 debacle, Notre Dame started that year with even less experience. Cornerback Cole Luke had started 13 games in the Fiesta Bowl-concluding 2015 campaign; defensive end Isaac Rochell claimed 12. After them, linebacker James Onwualu had started nine games and defensive tackle Daniel Cage had notched seven. That was it for playing time worth acknowledging.
Starts are somewhat arbitrary, though, as perhaps best illustrated by Coney technically having only seven to his name despite finishing as the defense's leading tackler this season.
How vital were his, Tillery's and Bonner's return to Lea's future? With the three of them, 10 of the leading 12 tacklers will be back in 2018. Looking backward once more, the Irish returned four of their eight leading tacklers entering the season opener against Temple. Want the quickest summary of the 2016 failure? Realize Notre Dame had only one of its top-five tacklers from the College Football Playoff contender the year before, and two of the top 10. NFL dreams, suspensions and injuries left that defense with neither experience nor production.
To anyone wondering if these statistics diminish a secondary's impact — considering most defensive backs do not rack up tackle totals — the trends all apply there, as well. The Irish return six defensive backs who saw genuine playing time this season, plus Gilman. The safety play was inarguably disappointing, but that position will presumably not get worse. For thoroughness' sake: Only two defensive backs had seen notable playing time heading into 2017, and only Cole Luke could claim such entering 2016.
Barring a rash of injuries or suspensions, this defense will be better in 2018. It returns too many pieces to propose otherwise, and experience this broad benefits all involved.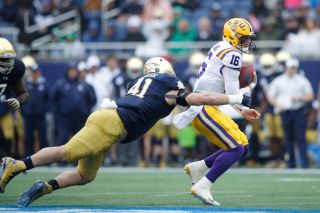 That can be said before even expecting increased contributions from current freshmen defensive tackles Myron Tagovailoa-Amosa and Kurt Hinish, without pinning hopes to the quartet of incoming linebackers, including three who enrolled early, and without projecting further development from sophomore defensive ends Khalid Kareem and Julian Okwara.
Two weeks ago, this defense faced the prospect of learning a new scheme with only two of its top-six tacklers returning. It may have needed to claim the secondary as its most-experienced position group, the only position group ever lampooned in 2017. Resetting despite a strong defensive season highlighted by back-to-back weeks of stymying top-flight offenses in mid-October was a disappointing prospect, to put it mildly.
Now, this defense has a chance to enjoy growth in consistency and excel at every level. Performances like those seen against USC and North Carolina State could conceivably become the norm.
[protected-iframe id="4322d87b3e2eb4d11caa19723fa3b36c-15933026-22035394" info="//platform.twitter.com/widgets.js" class="twitter-follow-button"]